A professionally developed plan is the best way to ensure your financial, lifestyle, and personal goals are achieved – to allow you to live the life you want to live.
"A survey of Yale University graduates in 1953 showed that only 3% had written down their financial plans for the future.
Twenty years later, a follow-up survey of the same graduates showed that the assets of the 3% who had written down their plan exceeded the combined assets of the 97% who had not."
Our highly experienced advisers look to gain an understanding of your values and goals, identify your specific needs (present and future), and work with you on the ideal strategies and financial decisions for you and your family.
Your plan can be altered over time as your situation changes, but it will always act as a compass for your decision-making and give you the peace of mind that you are in control and on track you achieve your desired outcomes.

Source: Money Tree / Wealth Adviser
Building Your Plan With Us:
Finlinx Wealth's planning process is staged so that you are able to gain an understanding of what we do and how it can work for you, before you commit to becoming a client.
Some people seek to move quickly through this process, and others want to take time to consider their options. It's entirely up to you.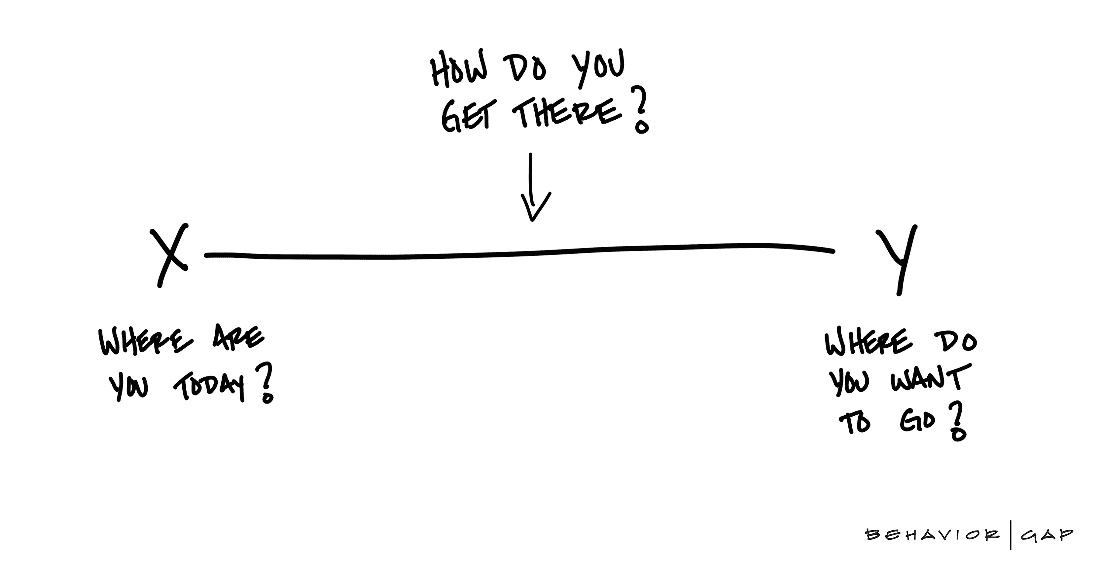 Ready To Start Your Plan?
If you feel you're ready to begin developing your financial plan, please Schedule A Call or get in touch via email. One of our advisers will answer any questions you have, and (if you wish to proceed) look to set up a no-obligation initial discovery meeting to get your plan underway.
We look forward to meeting you.