To live the life you want live,
you need to accumulate sufficient wealth
How Are You Tracking?
At Finlinx Wealth, we actively plan your target wealth then track your progress against this wealth.
Too often financial decisions absorb our lives leaving little time for life enjoyment. Finances are complex with multiple layers of detail. Everyday life is a rush. Often smaller decisions are prolonged, and the bigger picture is overlooked. At Finlinx Wealth we strive to make financial decisions simpler.
We complete all the background research, analysis, strategic planning and then refine to make those important decisions. By commencing with the overall picture and your targets, decisions become simpler and you then have more time to enjoy what's important.
Case Study
A Finlinx Wealth client had the following goals they sought to achieve:
Retire at age 55 with equivalent income of $55,000 per year for 35 years
Upgrade Home at Retirement
Replace Vehicle every 5 years
We put a Finlinx Wealth Strategy in place and worked with them each step of the way, even as situations change the plan adapts and the results speak for themselves.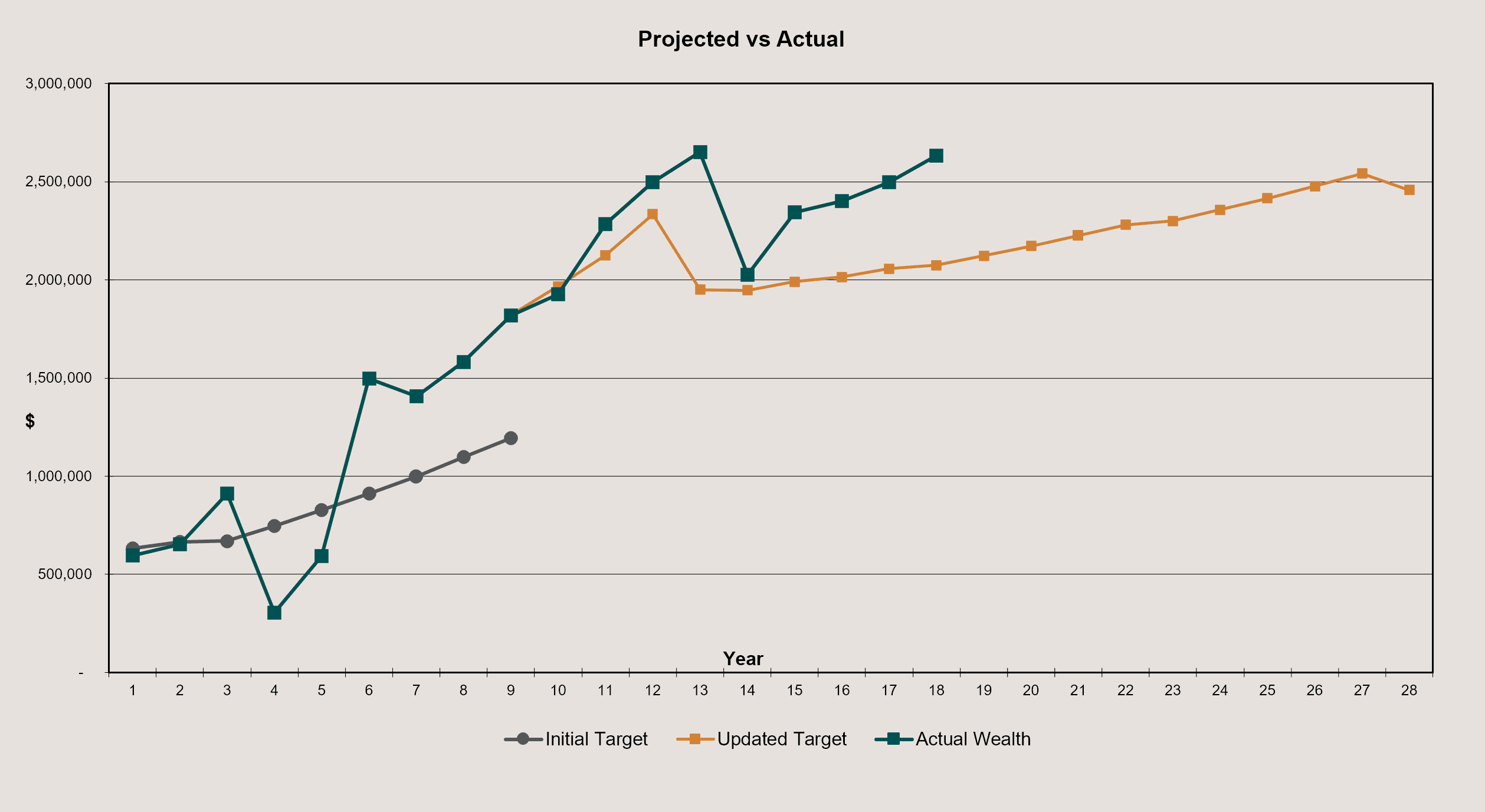 How We Can Help:
At Finlinx Wealth, we have a team of advisers that have decades of experience in helping clients successfully navigate the transition into retirement. We work to understand you and your family to build a plan based on your values and goals. Even more importantly, we constantly review this plan with you to ensure we stay focused on what is important to you.