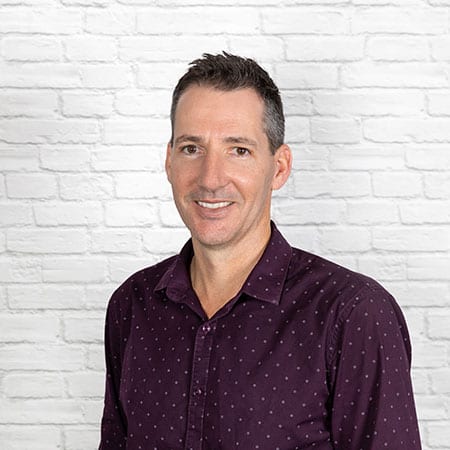 Brad Gordon AFP®
Financial Adviser & PartnerDFS(FP), DFMBM, DACC, DBUS
Meet Brad Gordon
A Mackay area local, Brad joined Finlinx Wealth in 2017 and brings 15+ years advice experience to the team. Brad has a good understanding across the agriculture and business sectors within the region and has experience in strategic planning, investments, superannuation & retirement planning.
He has a wide range of experience across the diverse areas of financial planning. The management and operational background he's had provides Brad with a great understanding of Individual & Business client's needs.
What's your background?
I entered the finance industry in 2004 after 10 years working in agriculture while studying at CQU University. After gaining experience in the industry with one of Australia's largest financial services providers I operated my own AFSL for five years before merging with the Finlinx Wealth team and becoming a Partner.
I was fortunate in my previous roles including that of Responsible Manager for an AFSL to gain experience across the diverse areas of financial planning and operations management of licensee's which has provided a great platform for assisting clients achieve their financial and life goals.
What do you enjoy most about your role?
Naturally I'm a numbers guy, I enjoy that I'm in a role and position that allows me to utilise my skills to improve the lives of our clients. It's very rewarding to assist clients and guide them through the journey of building wealth to see them achieve their goals. It is a great feeling that you have been able to help clients reach the point they can live the life they want to live.
What do you love most about being part of Finlinx Wealth?
The team that we have at Finlinx is great, everyone is supportive for one another and focused on our clients first. It makes the workday feel less like work when the people around you are all on the same page.
What do you enjoy doing outside of work hours?
I enjoy Touch Football, general fitness and anything outdoors. After working in the office during the week the outdoors is a place for me to relax with family where we like to get away Camping and Fishing when we can.
Authorisations
Authorised Representative No 290813 and Credit Representative No 431259
Qualifications
Diploma of Financial Planning
Diploma of Finance and Mortgage Broking Management
Diploma of Accounting
Diploma of Business
Authorised Financial Planner (FPA)
Commissioner of Declarations (QLD)