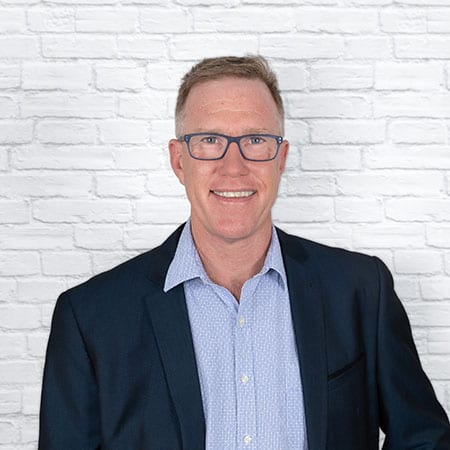 Matthew Stevens CFP®
Certified Financial Planner & PartnerBCom, Dip FP
Meet Matthew Stevens
Matthew has been in financial services since 1992 and has been authorised to give Financial Planning advice since September 2000. He has gained extensive experience in personal and commercial finance, strategic financial and investment planning, estate planning, insurance planning and superannuation and retirement planning.
Matthew has completed a Bachelor of Commerce (Accounting) through James Cook University as well as a Diploma of Financial Planning through Deakin University. In May 2003 Matthew attained the designation of Certified Financial Planner.
What's your background?
I studied Accounting at University, enjoyed 7-8 years of banking but it's been Financial Planning ever since. I've always been a planner, forever looking forward and strategizing how to make things better and achieve goals. Doing this for clients is just an extension of who I am.
What do you enjoy most about your role?
Simply, I love what I do and get real enjoyment in what we help clients achieve. I still remember my father 25 years ago asking me, why Financial Planning? My reply wasn't money or grandeur, it was simply "I like helping people". Perhaps a little cheesy but true.
What do you love most about being part of Finlinx Wealth?
We are a group of friends that mould together to help each other. We don't have anyone over our shoulder telling us what to do or forcing us to sacrifice our values, as such we are able to concentrate on what matters for the client. We are big enough that we can exchange ideas, provide broad services and have good work/life balance.
What do you enjoy doing outside of work hours?
My wife, family and I have always enjoyed travel. My wife and I lived overseas for 2 years before children. AFL footy is in my blood and a big supporter of the Western Bulldogs. I run frequently enough with mates to stay fit and warrant the coffee afterwards. In recent times I have gravitated back to fishing with my son and hoping to learn enough to place myself in the category of fisherman that catch a couple.
Authorisations
Authorised Representative No 226321 and Credit Representative No 403244
Qualifications
Bachelor of Commerce from James Cook University majoring Accounting.
Diploma of Financial Planning from Deakin University
Certified Financial Planner of the Financial Planning Association