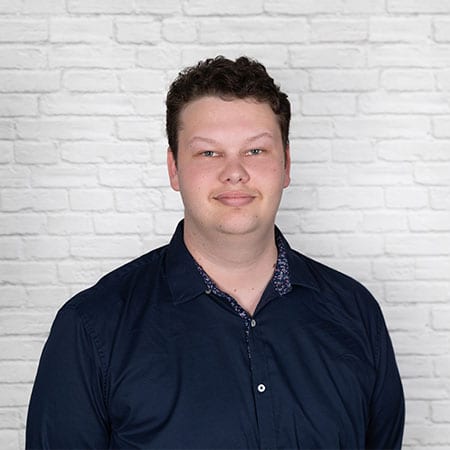 Tom Hore
Client Services
What's your background?
I have worked at Finlinx Wealth for over 2 years. I am a Mackay local who graduated from Mackay State High School in 2016 and currently study a Bachelor of Accounting through CQ University.
What do you enjoy most about your role?
I enjoy working with our many advisers and gaining knowledge on how they see best to service a client. It is very rewarding to be part of improving a client's financial position.
What qualities make you well suited to this position?
I have learnt a lot in my 2 years here and am always eager to lend a hand and help out. I always try to get my work done to the highest quality possible, but I try and make sure myself and the people around me are having a good time throughout the day.
What do you love most about being part of Finlinx Wealth?
The culture is always friendly and welcoming from the team at Finlinx Wealth and the clients that I meet throughout the day. It's the smiling faces and the laughter that make the days fly by.
What do you enjoy doing outside of work hours?
I enjoy playing video games, listening to music and watching the Broncos tear the house down.